Location
Things to Do
St. Simons Island on Georgia's Golden Isles is a picture-perfect vision of mossy oaks, winding roads, and warm, sandy beaches. Located conveniently on Ocean Boulevard, Hotel Simone provides easy access to the island's top restaurants, shops and attractions.
ExploreGet to Know Our Island
St. Simons Pier Village
100 Mallery St

A popular spot for shopping, dining, and entertainment, St. Simons' Pier Village district serves as a downtown social hub on the south end of the Island.
ExploreGet to Know Our Island
Lighthouse Museum
610 Beachview Dr • (912) 638-4666

The St. Simons Lighthouse Museum invites visitors to climb the 129 steps to the top of the Lighthouse and experience a variety of interactive exhibits in the historic Keeper's Dwelling.
ExploreGet to Know Our Island
Fort Frederica National Monument
6515 Frederica Rd • (912) 638-3639

Discover the historic remains of the fort and town of Frederica, a military outpost established by James Oglethorpe in 1736 to protect the southern boundary of the colony of Georgia.
ExploreGet to Know Our Island
Massengale Park
1350 Ocean Blvd • (912) 554-7780

This oak-shaded park offers an ideal setting for a picnic with onsite grills, picnic tables, and two beach access points.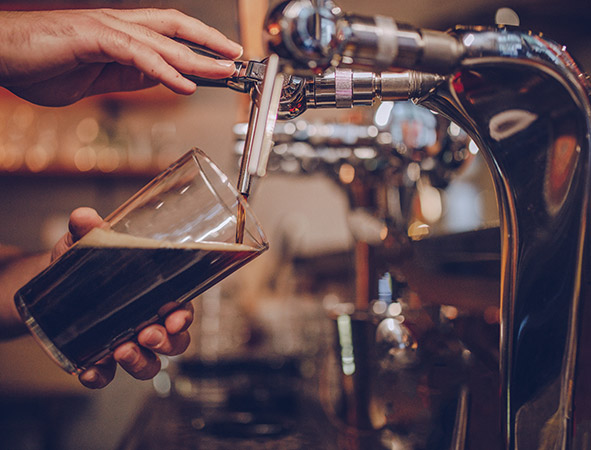 IndulgeDine & Drink
Barrier Island Brewing
1226 Ocean Blvd #1 • (912) 268-2774

Refreshing beer, creative cocktails, elevated eats, and inviting, island-inspired décor. What more could you ask for?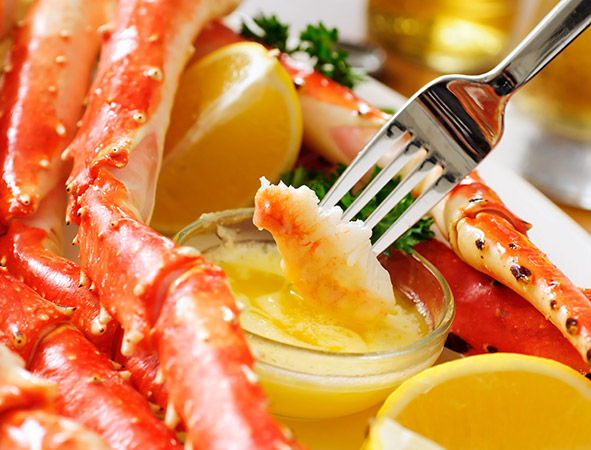 IndulgeDine & Drink
Crabdaddy's Seafood Bar & Grill
1217 Ocean Blvd • (912) 634-1120

This down-to-earth seafood and steak restaurant offers a variety of house specialities, from blackened mahi mahi to oven-fried red snapper.
IndulgeDine & Drink
The Crab Trap
1209 Ocean Blvd • (912) 638-3552

A St. Simons Island landmark for over 35 years, The Crab Trap serves fresh, local seafood in a casual, nautically themed atmosphere—complete with a full bar.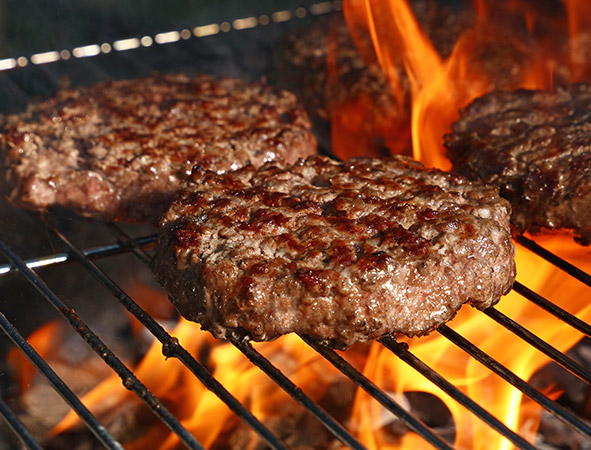 IndulgeDine & Drink
Beachcomber BBQ & Grill
319 Arnold Rd • (912) 634-5699

Bask in the sun as you indulge in slow-roasted barbecue and other rustic meals at this family-owned, counter-serve BBQ joint.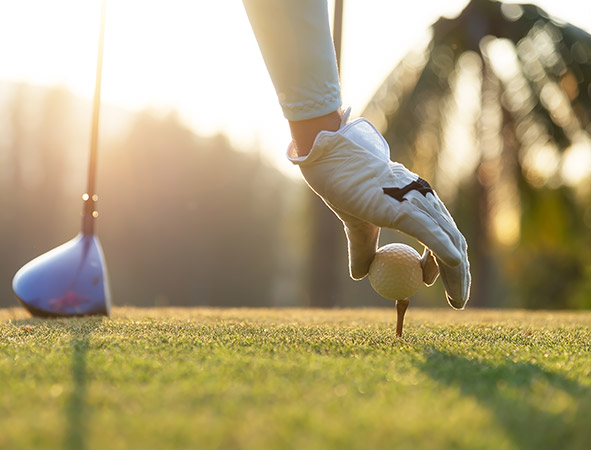 PlayRelax and Unwind
Golf in the Golden Isles
Choose from an array of St. Simons Island golf clubs offering award-winning championship courses and gorgeous beach views.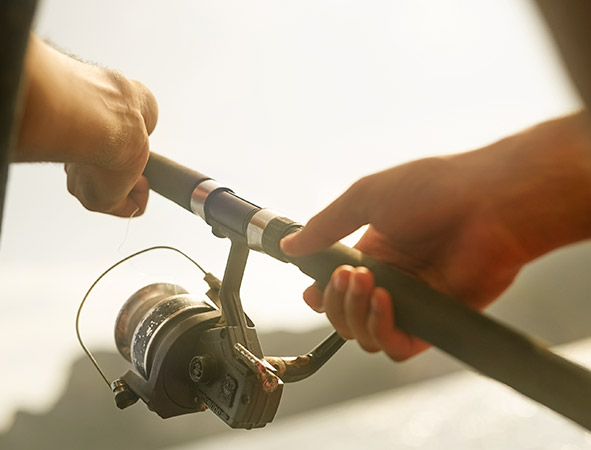 PlayRelax and Unwind
Water Sports
Make a splash in the gorgeous blue waters that surround St. Simons Island with every water sport imaginable, from kayaking and paddle boarding to boating and fishing.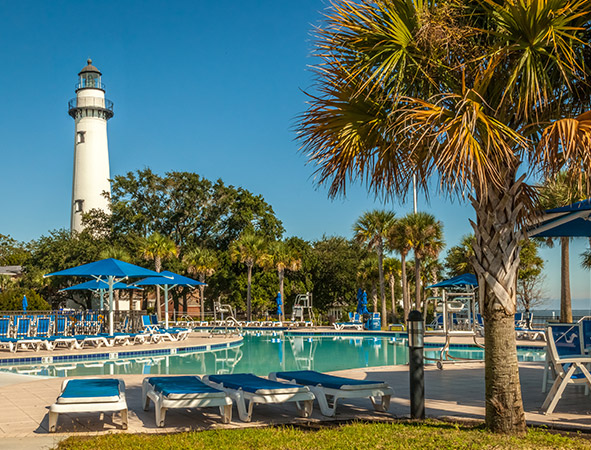 PlayRelax and Unwind
Neptune Park Fun Zone
550 Beachview Dr • (912) 279-3720

Whether you're putt-putting around at the miniature golf course or making a splash at one of the lifeguarded pools, Neptune Park is the perfect date spot.
summer sale
15% Off + prosecco
Treat yourself to relaxation and r
eceive 15% OFF your stay and a bottle of Prosecco.
Book Now
Thank You